About
DEIRDRE LAYNE
FOUNDER & CHIEF EXECUTIVE OFFICER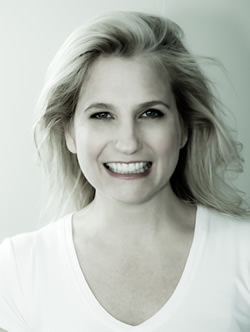 EARTH CLINIC, LLC
Atlanta, Georgia
Deirdre Layne is a widely respected expert in natural remedies and an ABMP registered healthcare professional specializing in Energy Medicine. She is the Founder and Chief Executive Officer of Earth Clinic, which began in 1999 as a local site supporting Deirdre's healing practice. People began using her website to share tried-and-true home remedies; they were most excited about the health benefits of apple cider vinegar. Ultimately, Deirdre co-authored the book about it, Apple Cider Vinegar: A Modern Folk Remedy. Earth Clinic has consistently been ranked among the world's top sites for Alternative and Integrative Medicine.

Deirdre maintains private healing practices in Atlanta, Georgia, and Northern and Southern California. She has traveled extensively to study spiritual healing, folk medicine and native remedies in Thailand, Indonesia, Nepal and throughout North America. Deirdre Layne is an ordained pastor in the healing ministry. She is also a nationally ranked 2nd degree black belt in Traditional Karate and teaches this art in Atlanta. Deirdre Layne holds a Bachelor of Arts in Philosophy from Mount Holyoke College..
Check out Deirdre's Google+ Profile.
or visit Deirdre's Atlanta Center for Energy Medicine site
.
Meet the rest of Earth Clinic's Team!